This is the first article in a two-part series by Tonya Neumeier, Vice President of University and Client Relations at COCM (bio below). The second article will look at the management of P3s during operations; it will be published the week of July 30th.
There have been many industry posts describing public-private partnerships (P3s) from a variety of perspectives, however, one very important perspective seems to be lacking – a discussion of the nuances of successful operational management of an on-campus housing P3. Although most P3s are different from the next, there are many vital operational components which influence the long-term viability and success of the project considering design and construction costs are typically a fraction of the total expenses over a 40-year building's lifetime. This post will delve into real-world examples of a few topics from the perspective of an experienced student housing professional who has worked in housing for both colleges/universities and private companies serving campuses across the country.
Let's start this two-part series by focusing on operational input during the design and development phase of a P3. Since many P3s' financing structures require a third-party management entity, these posts are written with that in mind. However, if a management partner is not required, the real-world examples are still relevant.
 
Involve your management/operational partner or an experienced operations consultant from the beginning of the design process. I cannot stress enough how critical sound operational input and experience, utilized at the very beginning of a project, can positively influence the long-term viability and functionality for any residential community. Most experienced on-campus housing management companies can identify design concerns and help campuses and architects avoid some operational pitfalls by being involved in the early stages of the review process. These concerns could include, but are not limited to, keys/locks, maintenance/custodial spaces, building entry and egress, front desk design and operations, flexible use spaces, security, furniture and fixture selections, and lighting.
Real-world example: Trash, more specifically how it is dealt with, is a common hurdle for operations, but not often truly understood by most consulting firms, architects, builders, and developers. From an operational perspective, trash is a big deal. Do you really want students dragging leaking bags of garbage through long hallways, down the elevator, through a lobby and to a dumpster outside? This causes an additional burden on maintenance/custodial staff throughout the community, influences resident satisfaction and decreases the life of the flooring. A common solution is to design trash rooms on each floor, but there is more to consider. Will there be trash chutes? If yes, how are trash bins/compactors accessed from the ground floor? Can facilities personnel easily access and move the bins to a pick-up location or will there be a lot of manual labor required for them to move heavy bins from one location to another or would a vehicle be needed to do so? Depending on how these questions are addressed, operations could face increased time spent completing a task, elevated personnel costs, and other long-term costs which may far exceeded the original capital investment required to properly design a functional refuse removal system.
Understand the immediate and long-term financial impacts of decisions on operations. A P3 on campus is a long-term commitment with long-term impacts for decisions that are made. You want to have a very clear understanding of not only what the decision means today, but what the ramifications will be far into the future.
Real-world example: Common baths versus private/semi-private bathrooms seems like a design issue, but really becomes an operational issue upon the completion of the building. There is a misperception in the industry today that common baths are the way to create community in residence halls and modified versions are being designed into many buildings, even though students, when given the opportunity to choose, will most often prefer to have the convenience and privacy of an in-unit bath. Since it costs substantially more to clean common area bathrooms on a daily basis due to the required additional custodial staff, there are better long-term alternatives to creating community. As an example, couldn't your campus produce some excellent programs to build community with the additional operational funds available annually due to the lower custodial costs?
or
Wouldn't rent be more affordable for students if they didn't have to pay extra so that common area bathrooms, which they don't often want, can be cleaned every day?
or
How about taking advantage of the proforma supporting additional dollars for construction funds as a result of these operations savings? These funds could be used to increase common area amenities, programming spaces, etc.
Again, there are many other examples I could go into which fall in this category. Suffice it to say, looking at the long-term operational costs of decisions being made can be eye-opening, especially in today's environment where affordability is becoming a critical part of the conversation.
Rent affordability is achievable, but operational costs and design elements play big roles in getting there. In a P3, it is important to strike a balance between wants and needs. Community building and student success spaces are imperative to the recruiting and retention of students both in a residence hall, as well as on campus. What creates conflict in a P3 is when these spaces become a burden financially. Please don't think this means everything a campus wants to enhance student success needs to be eliminated, that is not the case. Similar to the long-term impacts discussed above, all parties just need to understand the if-then options available.
Real-world example: A new residence hall being designed on campus has common kitchens, a TV lounge, laundry facilities and two study lounges on each of 12 residential floors, 7 residence life office spaces, a theater-style classroom and multiple conference-style classrooms on the first floor. Early project goals included affordability, creating community and increasing the yield of first-time to college students to live in housing. The abundance of non-revenue space could have saddled the project with additional operational costs, which would have put rent affordability out of reach. In order to align the project more with "creating community," campus personnel created a priority list and determined the 12 common kitchens would become a single larger kitchen on the first floor, the TV lounges on each floor would also be moved to the first floor, and the floor laundries would be centralized to one area. These changes allowed the design of additional resident units to be built, created fewer long-term operational issues, cut down on the number of fixtures needed and increased exposure for resident interactions. After reviewing the requested office and classroom space planned utilization, campus personnel determined the classrooms could be reworked into 3 convertible multi-use spaces (classroom, study, conference, meeting, etc.) and only 2 private offices were needed, with a larger shared residence life office space and small conference room for resident meetings. These modifications to reduce non-revenue areas within the project generated enough savings in on-going operations along with additional revenue to allow a successful partnership to move forward with substantially lower rents for the residents.
Just like this example, intentional discussions with all stakeholders regarding priorities and goals allows for compromises to be made to make a P3 viable and, ultimately successful, without giving up critical needs.
Ensure your analysis of need, market and pricing projections is accurate and viable prior to embarking on a P3. In the early years of P3s for housing, the philosophy was "build it and they will come." Fortunately, the industry has, for the most part, moved on from this and is putting in more work upfront on analysis. This however, has not completely removed the need to re-look at market and demand surveys.
Real-world example:  A campus wanted new on-campus housing and had an independent market survey done showing a need for an additional X beds, based on their enrollment. After putting time into creating an RFP and receiving responses, administrators were surprised during the RFP presentation when they were notified that they, in fact, would be unable to support additional beds through the enrollment figures noted in the market study. Why, you ask? The original analysis of enrollment included part-time, online-only and graduate students, none of whom were target markets and some of whom were not even eligible to live on-campus.
When operations personnel review RFPs and market surveys, we look for very different things than most developers and finance groups. Although this may not seem like an "operational management" function, the management and campus partner oftentimes become the entities which have to fulfill the promises made by the developer in regard to occupancy achievement, financial viability and asset management. This deep dive into data by operations has helped countless campuses and ownership groups from making huge, unrecoverable mistakes.
What if your campus is managing operations? You may want to consider hiring an experienced on-campus housing management consultant who has experience with designing/managing/opening new on-campus facilities to help you through some of the more nuanced operational items with which you may not have expertise. Operations of residential facilities is what the companies do on a daily basis and most have opened more beds in the last two years than exist on most campuses over an administrator's lifetime. The expense for this service will benefit your project and campus long into the future.
TONYA NEUMEIER, Vice President of University and Client Relations | Ton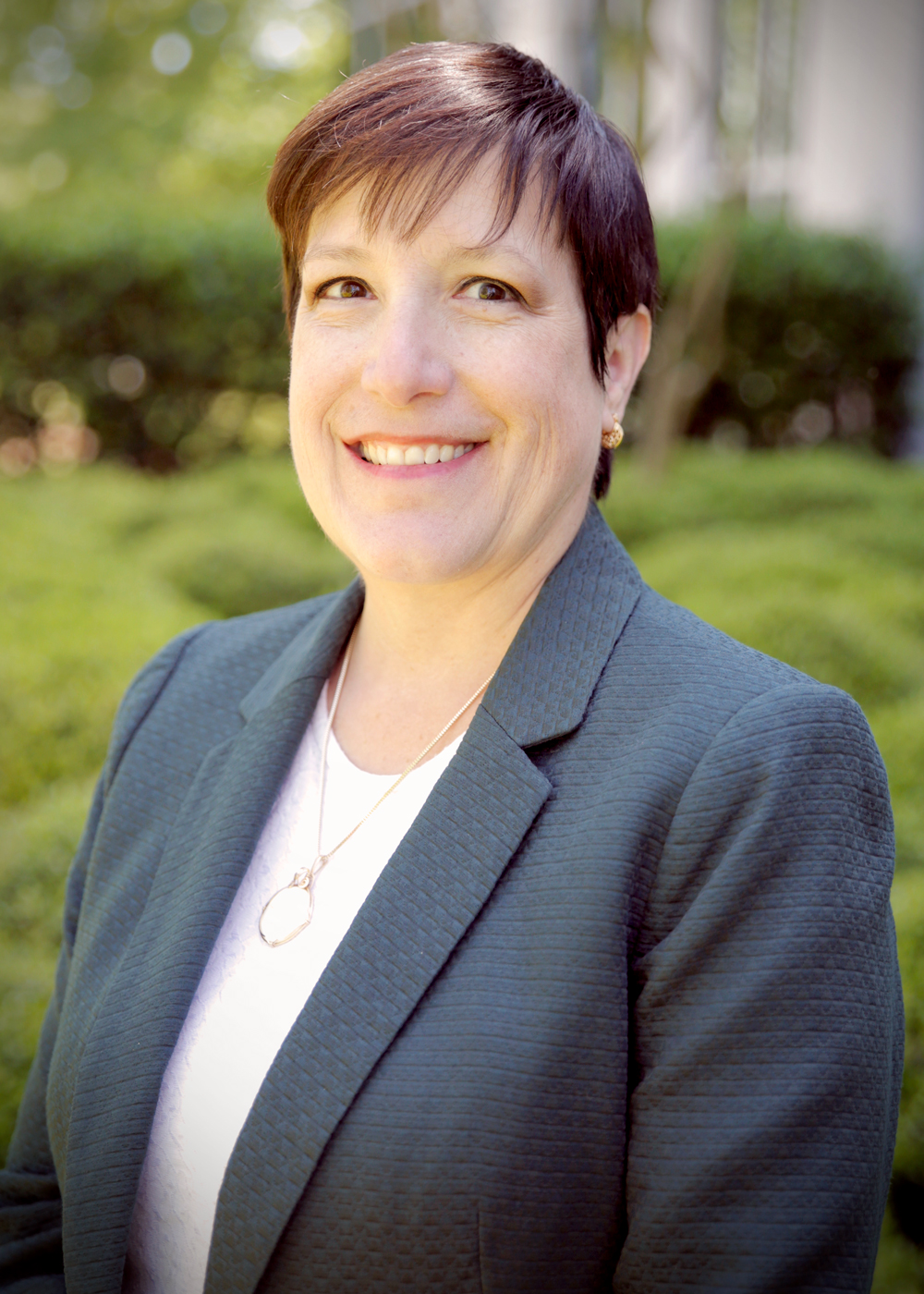 ya currently serves in a leadership role for operation with COCM and has over 30 years of experience in student housing and higher education.  She started her career with a large student housing provider where she gained experience partnering with campuses, management of residence halls and apartment complexes, high- and low-rise facilities, food service, conference services, marketing, branding and university relations. Tonya then went on to work for Duke University where she spent several years managing on-campus housing. Her background and knowledge in the field led her to additional opportunities, including consulting on student housing management and access control systems across the United States and internationally. Immediately before joining COCM, Tonya managed operations and projects for a growing student housing company including system integration, general operations training, as well as coordinated transition and crisis response services.