This is the first article in a two-part series by Gary Stewart, assistant vice president at Cornell University (bio below). The second article look at examples of Cornell's projects and investments.
Town-gown relationships constitute one of the world's most inexact sciences.
The roots of "town-gown" go back to the Middle Ages, when many university students held clerical status and wore black gowns with hood and cap. It gave them a different look vs. the townie of that distant era, thus the creation of "town and gown."
Thanks, Middle Ages. 🙂
Unfortunately, there remain folks in some U.S. college towns who are stuck in the past when it comes to town-gown relations, preferring to dwell on conflict over collaboration.
It's not a productive pastime.
In 2018, the U.S. economy continues to evolve, with higher education and health care often the top employers in cities formerly known for manufacturing. In turn, joint and functional town-gown strategies benefit all parties, vs. the old-school turf industry.
We admire the work of the International Town-Gown Association because its mission and resources reflect an important fact: While every college town understandably sees itself as unique and special, the majority of our issues and challenges are as common as rain or drought, depending on where you live.
Here in Ithaca, affordable housing, infrastructure, public schools, health care, the environment, economic development, and diversity are daily drivers, as they are all over America. Through various community-campus programs and initiatives, Cornell University invests on all fronts, in concert with our neighbors, for the common good.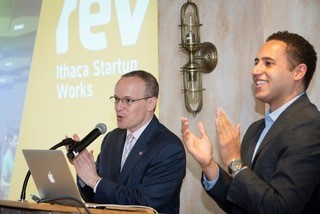 It's my privilege to manage a robust community relations office for a university that has presence beyond Tompkins County, including New York City and Qatar. But Cornell's heart and soul is in Ithaca, where factories like Ithaca Gun and Emerson Power Transmission are gone, and the economy has a different look, with a growing start-up community, and a steady need for progressive town-gown relations.
In order to meet our unit's operating goals, some daily basics that help on the Ithaca–Cornell front:
Looking ahead: In addition to off-campus board service, Cornell's Office of Community Relations manages several town-gown working groups that meet on a regular basis to discuss and anticipate shared interests and opportunities. There are occasions when a special meeting is a must, but the scheduled sessions are worth the time, and produce viable outcomes.
Customer service: Our "customers" wear many hats of course and these relationships need to be solid, with a focus on follow-up and service. Cornell also has offices in Albany, NY, and D.C., and Cornell colleagues have been able to advise or make connections for local governments, transportation systems, and environmental interests. For Cornell to succeed, so must Ithaca and vice-versa.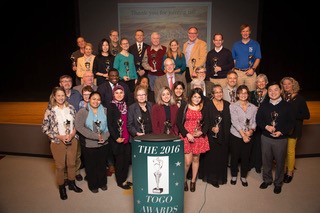 Inclusion: Diversity, equity, and inclusion are key to our office's mission. We produce an award-winning weekly radio show, All Things Equal, that focuses on related challenges and opportunities. Our office also works to connect diverse local leaders with Cornell administrators on a regular basis. Here's more information on how that began.
Fun and facts: We celebrate our shared successes through an annual Town-Gown Awards event—The TOGOs—while also stressing the importance of solid data over anecdotes and/or accusations. To help meet that end, our office produces an annual local economic impact snapshot.
As we began, town-gown relations tend to be inexact, often vague, and generally in the eye of the beholder. When someone writes and asks what we do in my office, I sometimes include a Super Bowl commercial about cat-herding with my reply.
Yep, this work can be scattered and frustrating, and requires diligence and joint strategies.
It is also key to note that good hearts and a love of our shared communities—gratefully Ithaca staples—are essential as well!
GARY STEWART is an assistant vice president at Cornell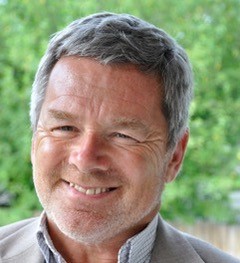 University, and oversees its Office of Community Relations. Among the many awards this office has received include the 2015 Martin Luther King Jr. Peacemaker Award from the Community Dispute Resolution Center, and the 2016 International Town-Gown Associations Presidential Excellence Award. For more information on town-gown programs in Ithaca, e-mail gary.stewart@cornell.edu.