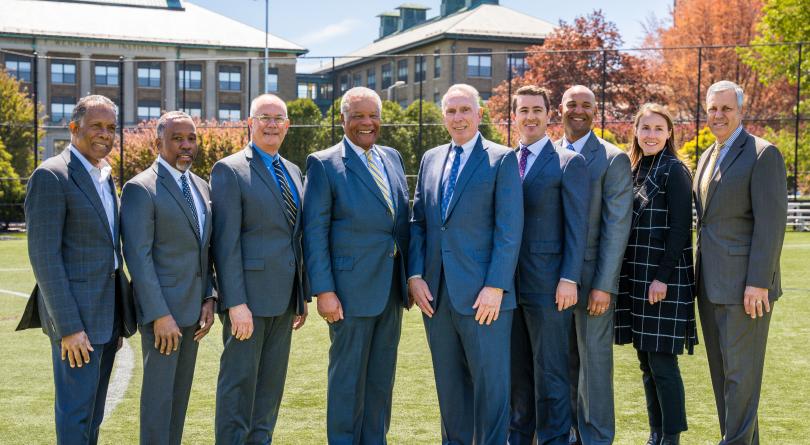 BOSTON, MA – Wentworth Institute of Technology today announced it has selected Huntington Development Group (HDG) to develop a mixed-use life sciences project at 500 Huntington Avenue. Huntington Development Group is a joint venture of The Fallon Company, Owens Companies, and Waldwin Development Company.
"This project will play a key role in securing the university's future as a cutting-edge, hands-on center for educational opportunity, and we are thrilled to partner with Huntington Development Group to make it happen," said Wentworth President Mark A. Thompson. "This is an endeavor that will have a tremendously positive impact on our students and the surrounding community, particularly Mission Hill and Fenway, so it is important to work with a team with deep ties to and intimate knowledge of the local real estate landscape and a track record of delivering transformational projects."
From 2021 to 2022, a robust real estate analysis and solicitation process was conducted by Cushman & Wakefield and Brailsford & Dunlavey, generating interest from many world-class life science and mixed-use developers. After careful review and vetting, Wentworth's Board of Trustees selected Huntington Development Group as the preferred developer.
This is an excerpt from an article originally posted by the Wentworth Institute of Technology. Read the full piece here.
(May 2022)