By Dr. Matthew Brown, President, Capstone Management Partners. Full bio below. 
In the spring of 2009, colleges and universities were scrambling to address concerns over the novel H1N1 Influenza outbreak and developing pandemic plans. In August of that year, the CDC advised against closing schools, and institutions examined contingencies for a variety of scenarios. One of the options that most campuses included, was the possibility of closing the campus. While that event seemed very unlikely, and the potential flu pandemic proved to be less dangerous than initially thought, campuses had contemplated the potential of shutting down the campus and sending students home. This year, as many of us dusted off those decade-old plans, it became obvious that in thinking about closing campuses, we neglected perhaps the most important question: How do you reopen facilities and recommence operations—especially when the pandemic isn't really over? We now find ourselves in this exact situation—navigating new challenges that were not anticipated and creating a playbook for a scenario we hadn't contemplated.
Confronting this in collaboration with private partners who manage residence hall facilities, deliver food services, and operate bookstores and other key services on campus might initially appear to add an additional layer of complexity. However, there are also distinct advantages that Public-Private Partnerships (P3s) can offer to institutions. Sharing this challenge with a capable partner who has experience operating on a national level can provide invaluable expertise and data for the implementation of new best practices. It also can alleviate the campus from the burden of managing the details and implementation of plans for every facility on the campus.
Let's explore the key areas where campuses and P3 partners need to work together to overcome the unique challenges associated with operating in a pandemic environment.
COMMUNICATION
If you are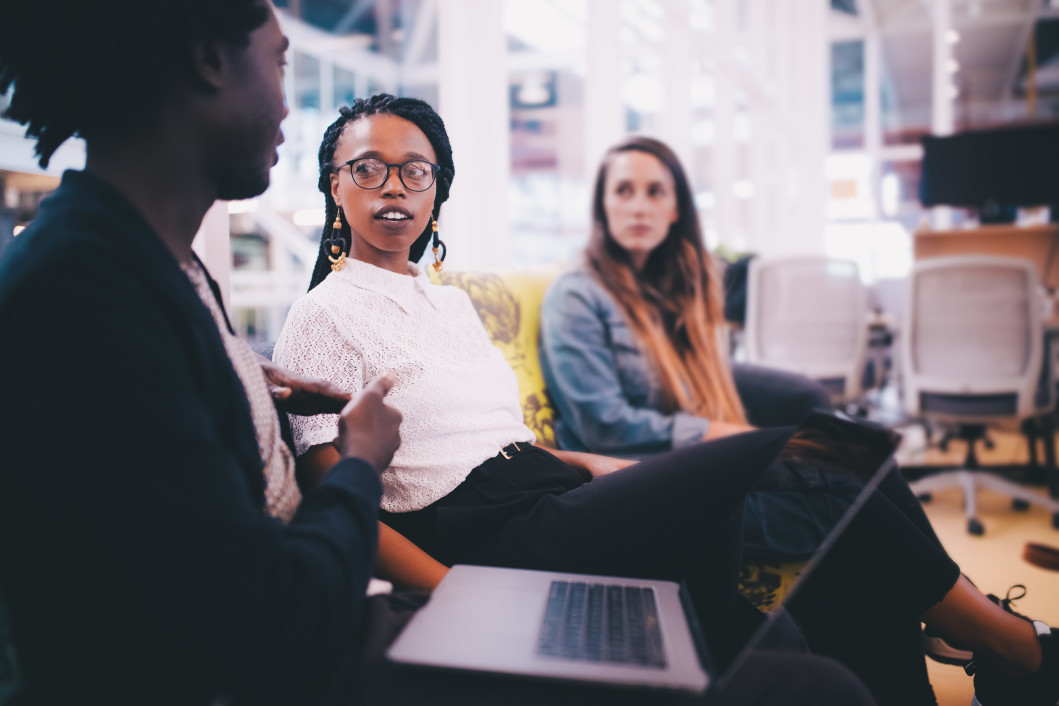 currently involved in a P3 housing relationship, the potential of closing residence halls and issuing refunds likely was not contemplated in the governing documents or financial pro forma. This is an event that will need to be considered in the future, and will surely shape how we plan, design, and operate P3 projects for years to come. The pandemic has clearly created a unique challenge, and open communication with your current or future private partner is critical to identifying all of the options and remedies that need to be considered in the event of a future pandemic. Nothing should compromise the health and safety of students but you should understand all of the financial implications of your considerations so that you can make well-informed, balanced decisions that align with your overall objectives. The key to finding that balance and resolving short-term disruption to project cash flow is direct and honest communication with your partners. Identify all of the challenges brought on by the current situation for all stakeholders and agree that the best solutions are those that will: 1) protect student health, 2) provide the best educational experience, and 3) work to address the financial challenges of all parties at some level.
These are long-term relationships, and the overall financial strength of your private partner should allow for flexibility and creativity that wouldn't otherwise exist with campus-owned assets. One of the reasons colleges and universities utilize a P3 to deliver projects is the ability to transfer and share in the risk. This doesn't just apply to construction, delivery schedules, and maintenance, but also to the long-term ownership of the project. On the other hand, one of the reasons investors provide very competitive capital to fund university projects is the view that these projects are secure and provide stable returns that can be relied upon. To the extent that this changes significantly, the capital available to help fund major P3 projects on college campuses could be diminished. The key takeaway here is that open and honest communication about the challenges a pandemic presents to the finances and operation of a P3 community is vital to successful long-term partnerships.
ADAPTING SERVICES
We have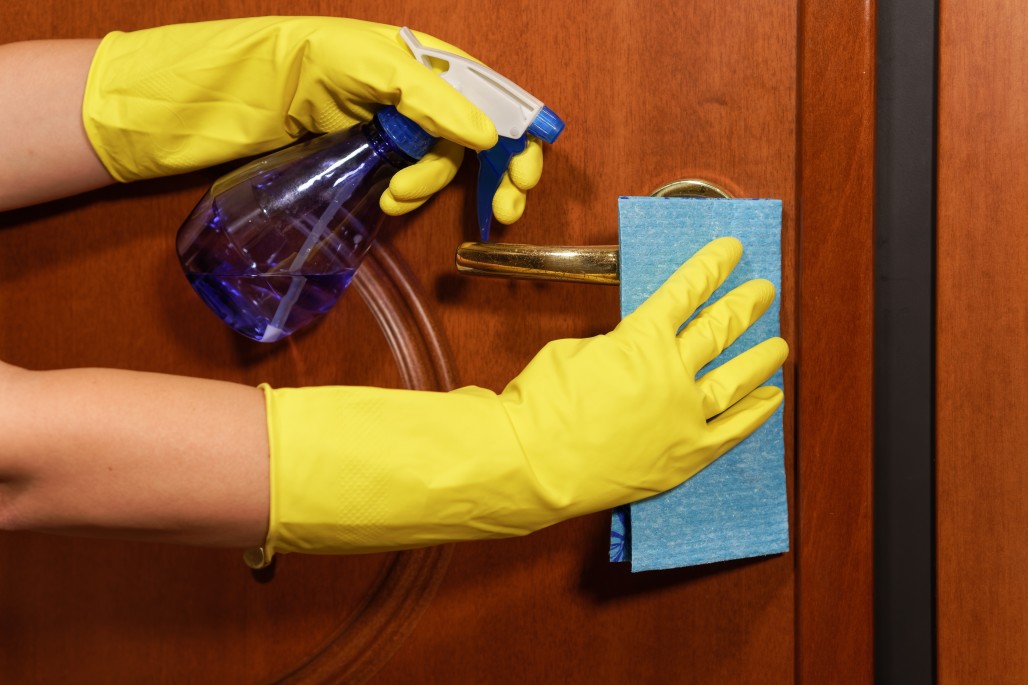 seen an outpouring of ideas, documents, and webinars in recent months on how we should plan for the reopening of campus facilities this coming year. Colleges and their partners have worked furiously to craft and implement new policies and procedures that will allow them to modify current operations and adapt how services are delivered to students. One of the benefits of a P3 partnership is that colleges can focus on campus-owned buildings while their private partner takes on the responsibility for planning, documenting, staffing, and allocating resources for the facilities they operate within the campus. Obviously, there should be coordination and alignment among all of the facilities on campus to limit the potential for confusion with staff and students. Your private partner will obviously adhere to the same local, state, and federal guidelines as the campus, and should also take direction from the institution on new policies and procedures.
However, the campus should also lean on the expertise and resources of its private partners to identify the national trends and best practices that could be most effective and affordable. Working together to identify appropriate modifications for the delivery of services during a pandemic is essential. In the case of COVID-19, that looks like promoting social distance and reducing the need for in-person contact through actions like moving more processes online, utilizing floor markers to identify appropriate spacing, installing plexiglass barriers at various service locations, and writing policies limiting the number of people utilizing various spaces. This experience with COVID-19 has also demonstrated the importance of policies and protocols for facility maintenance staff and the process for completing workorders within occupied residential units and offices during a pandemic situation. In our current situation, that has meant procedures for entering occupied spaces include requirements for team members to wear personal protective equipment and disinfect any surfaces they touch in order to reduce the potential of transmitting the virus. These and other common-sense modifications to how service is provided to students help everyone feel and be safer, without significantly compromising the level of service.
PROMOTING A SAFER ENVIRONMENT
Pandemics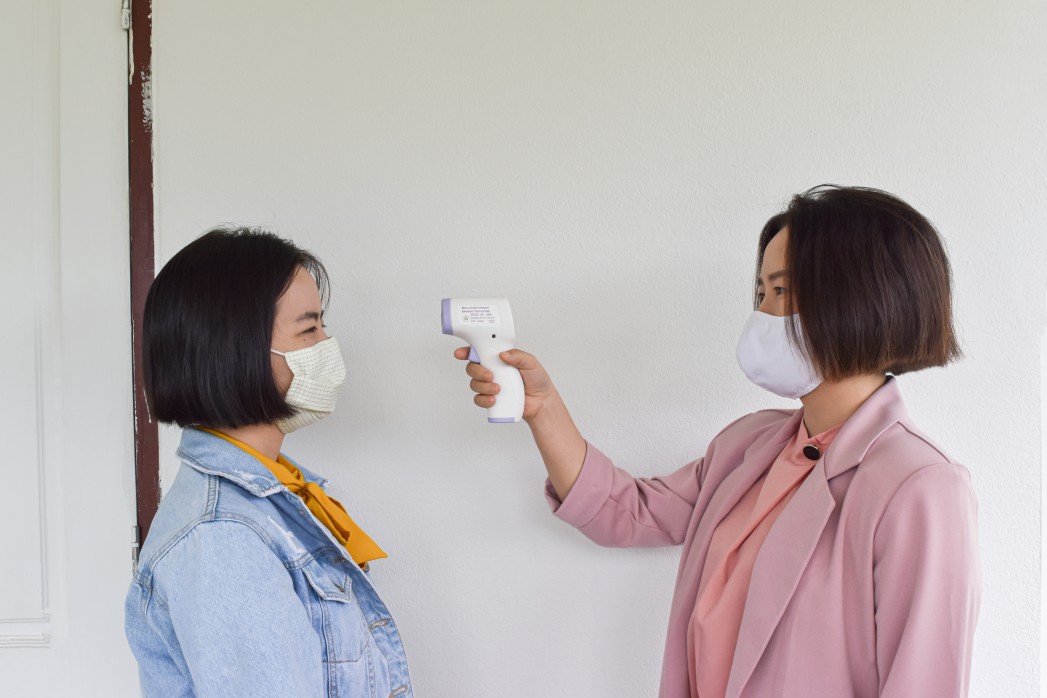 have a way of bringing our attention to our environs. In the case of COVID-19, most campuses are already implementing strategies to create a safer residential environment, which can include de-densifying facilities, shifting to grab-and-go dining, limiting large gatherings, and increasing the frequency of cleaning in public areas.
The last item, cleaning and disinfecting, is particularly important for pandemics. Colleges and their private partners should work together closely to develop new policies and procedures related to cleaning and disinfecting spaces where people could come into contact with the virus. The key is increasing the frequency of disinfection for surfaces such as doors and door hardware, light switches, chairs, tables, countertops, sinks, vending machines, etc. To cover more area in a shorter period of time, consider utilizing an electrostatic sprayer to disinfect surfaces. In addition, campuses and their private partners should provide cleaning supplies and instructions to students after move-in, and encourage them to take responsibility for the routine cleaning and disinfection of surfaces within their living spaces.
Part of promoting a safer environment also includes modifications for move-in. Anyone who has witnessed this annual event knows how quickly buildings can fill up with large groups of people. The need to create appropriate social distancing means you can no longer just open the doors on day one and let everyone flood into your buildings. Move-in during a pandemic will need to be controlled and tightly coordinated between colleges and their private partners if we are to provide a safe experience for students, guests, and our staff.  While it is challenging to enforce social distancing guidelines, there are some commonsense strategies you can employ, which include: strictly assigned move-in times, vehicle check-ins, limiting guests, requiring masks, and moving as much of the check-in paperwork online as possible. Another recommendation is encouraging students to limit the amount of personal property they bring with them. Doing so reduces hallway clutter during move-in, and will make it easier for students to return home in the event of a university closure during the year.
MANAGING POSITIVE CASES
As we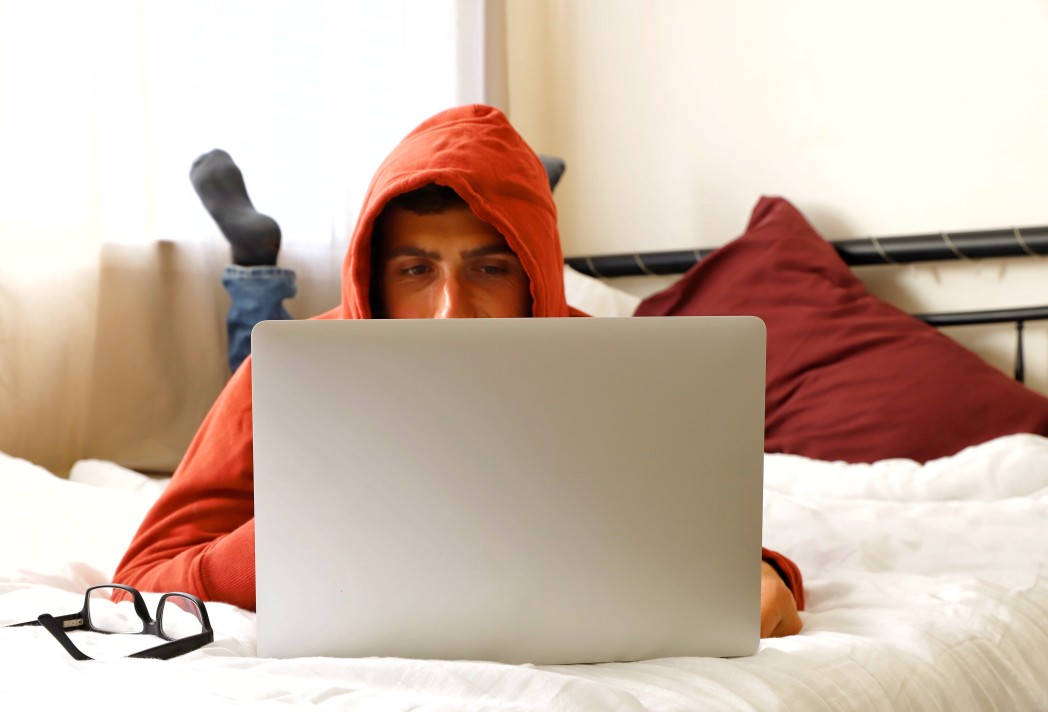 have seen with COVID-19, progressing through a recovery is filled with steps backward. As such, in any pandemic, all parties should go in expecting some positive cases in residential facilities. Working in advance with your private partner to establish monitoring and reporting expectations for staff and students will be critical to managing these positive cases and slowing the spread. And of course, every campus should have a quarantine plan in place to isolate students and staff who may test positive for the virus.
A strong quarantine plan begins with doing everything you can to prevent the need for quarantine—providing educational information regarding the known symptoms of virus, encouraging people to self-monitor, and providing a reporting process for ill students. In addition, the process for staff to self-monitor, report, and quarantine should be well-documented.
Inevitably, though, quarantine will be necessary. Staff and students should follow the most current CDC guidelines regarding the quarantine process. There are a number of quarantine options the university and private partner should plan for with students who test positive. Campuses and their private partners should allow students in single bedrooms to quarantine within their unit or, if possible, to travel home if they can do so without using public or shared modes of transportation. When this is not an option, having a quarantine residence hall on campus and agreements with nearby hotels is the best solution. The key takeaway here is that colleges and their P3 private partners should have one cohesive quarantine plan, and work together to share space and resources to effectively manage positive cases.
In conclusion, the extraordinary circumstances we find ourselves in call for extraordinary teamwork and flexibility if we are to successfully see our way through the current crisis. Despite the challenges, Public-Private Partnerships will continue to provide a pathway for colleges and universities to achieve long-term facility improvements and operating efficiency for their campuses. Working together to ensure that we have effective communication, adaptability in service delivery, a safe physical environment, and plans to mitigate positive cases are the keys to managing this, and future pandemic events. What we have also learned is that your private partner's financial strength, long-term perspective, and commitment to student success can make a significant difference too. Not all firms are alike, and some may be better than others at stepping up to identify potential solutions and sharing the burden of an unforeseen crisis. The bottom line is we're all in this together and the long-term success of the campus and safety of students should be the focus of every Public-Private Partnership.
DR. MATTHEW BROWN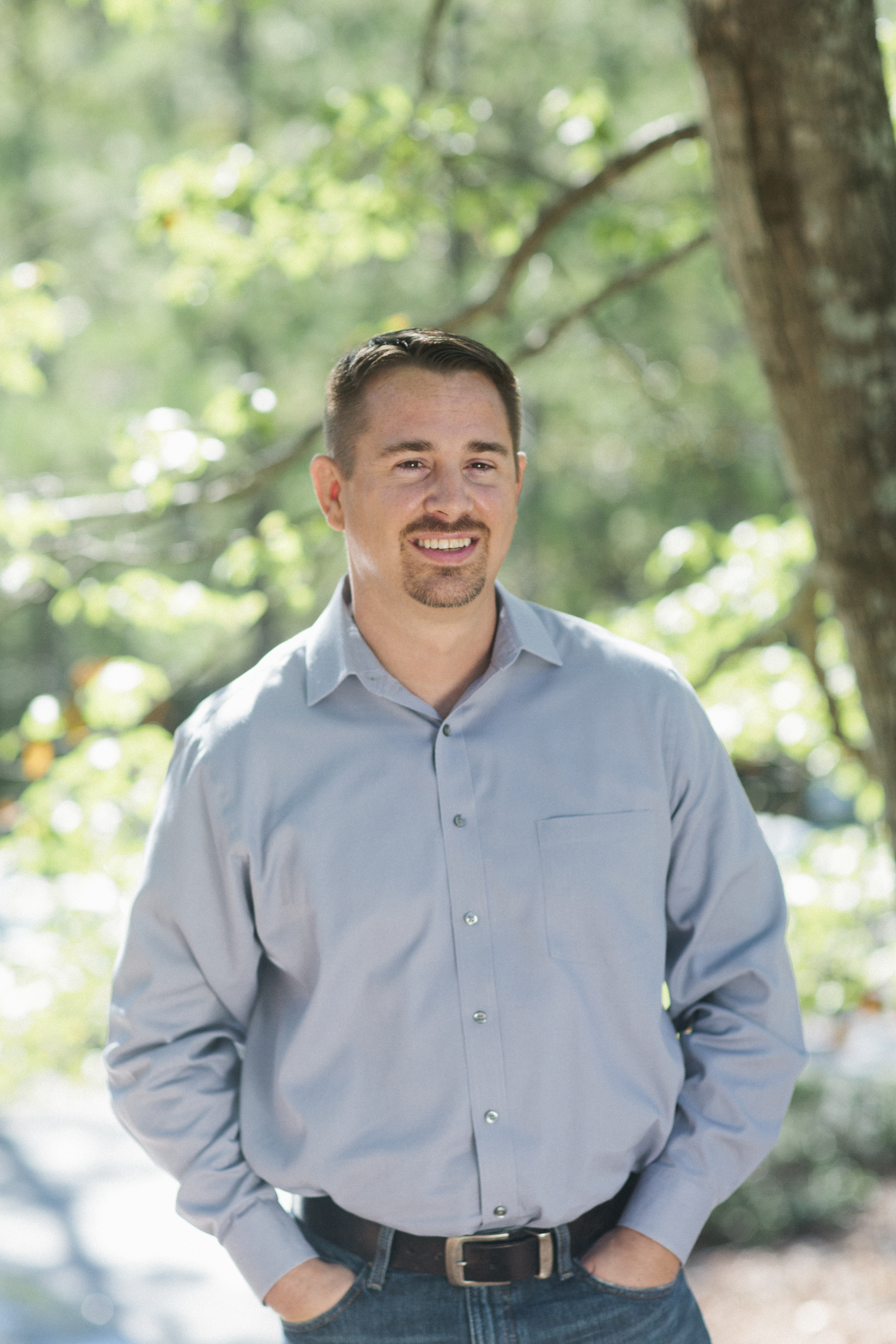 leads the Capstone Management Partners' corporate management team assigned to serve each campus. Leveraging his more than 25 years of experience with on-campus student housing, Matt oversees the Portfolio Manager, Assistant Portfolio Manager and National Facilities Director for each CMP-managed project. Drawing from his experience gained from his various roles in University Housing and Residence Life Departments across the country, including Kansas State University, Northern Kentucky University, Oklahoma State University where he was the Director of Housing and Residential Life and then most recently, Arizona State University, where he was the AVP for Facilities and Contract Services, Matt fully understands and appreciates the unique needs of our university partners and brings exceptional expertise on current housing and campus life trends.