By Jack Shaw, Assistant Vice President for Auxiliary Enterprises, Shepherd University. Bio below.
In fall 2014, Shepherd University faced declining on-campus occupancy, falling from a historical average in the mid-90%s to 80%. The problem was not a mystery, with the campus's aging housing stock averaging over 30 years old—some without air conditioning—and with substantial deferred maintenance. With a very evident challenge, the solution seemed apparent: new or renovated housing. The University had recently identified a desire to expand housing in the 2014 Campus Master Plan. So after just a few meetings we had answers to all of those important 5 Ws related to our housing challenge.
Who: current and future Shepherd University students
Where: as outlined in the University Master Plan
When: as soon as possible
Why: to attract and retain students including those not required to live on campus
What: competitively priced housing in a style attractive to today's students
The big question now was How?
In my years as a Food Service Director at several campuses, I always understood the power of dining service's version of P3s—national brands. Brands like Starbucks and Chick-fil-A don't use magic, they simply serve great products and have great service. Because there is no magic, an institution can certainly replicate the success of those brands without paying their royalty fees. The challenge is resources and expertise. Brands like Starbucks and Chick-fil-A live and breathe their market every minute of every day, and because they do, they have the best culinary support, recipe development, and inventory management programs, as well as impeccable and ongoing customer service training. For many schools, marshalling the power of that expertise more than makes up for the royalty fees paid.
So when Shepherd considered developing our new residence hall at a pace that likely needed a design-build model, a P3 became a much-needed pathway. Three years later, we now have Potomac Place in operation. Potomac Place is a 5-story, 81,000-square-foot residence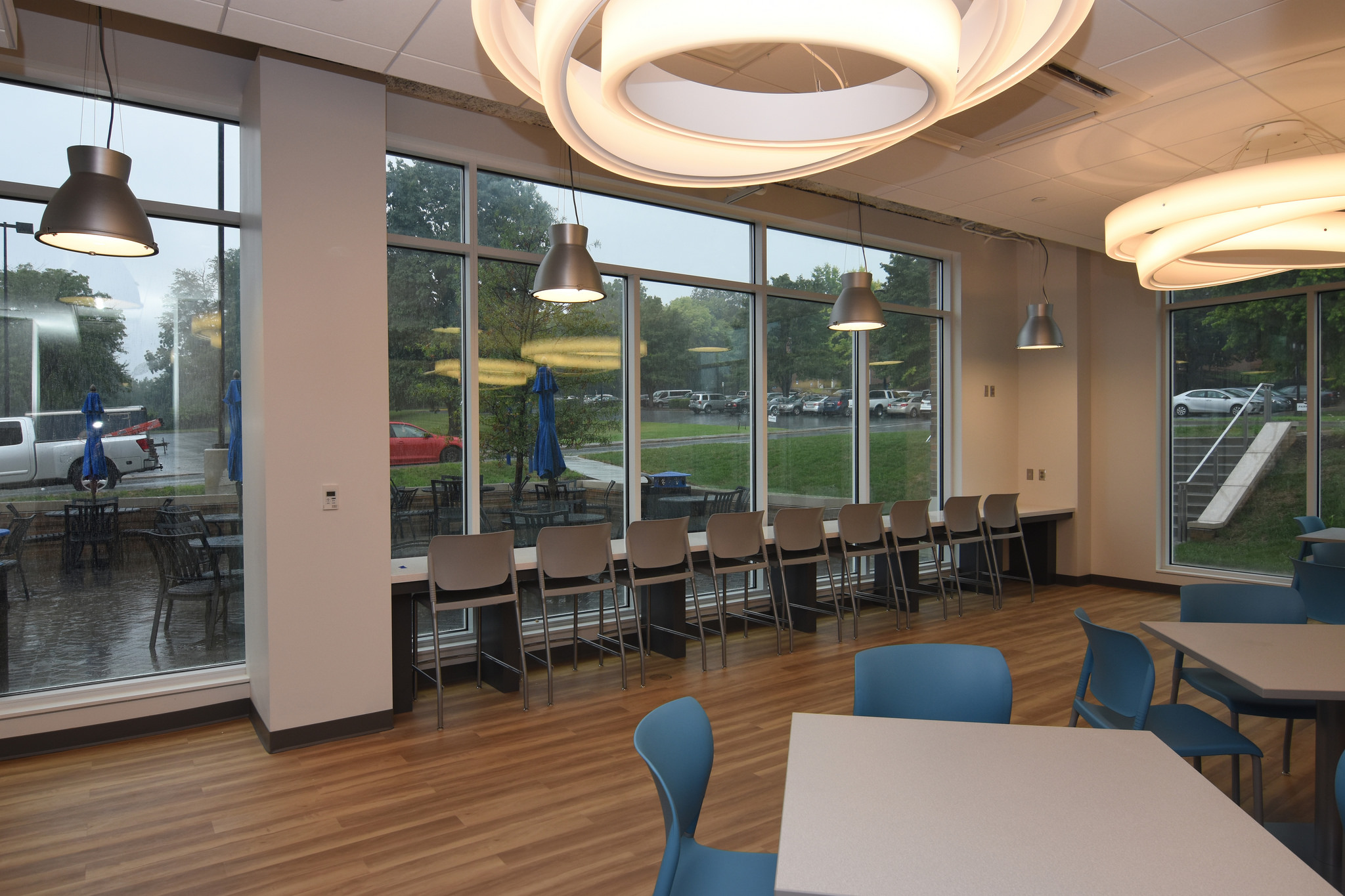 hall with 298 beds in a modified suite format. We have study and TV lounge space on all floors, with a main resident lounge and kitchen on the first floor. The main resident lounge even has a heavily used pool table. The first floor has Residence Life offices, a 24-seat classroom, and a 1,200-square-foot quick-service dining operation. Potomac Place has comfortable indoor and outdoor seating, and has wonderful adjacent green space. Most importantly, we have more than achieved our budgeted 95% occupancy for the building.
Did we pay a premium to have a developer manage the project? Certainly.
But did we get value with the P3 answer to How? Absolutely!
In the end, the project came in on time and on budget, and the beauty of the building exceeded our expectations.
The P3 offered some specific benefits throughout the project:
A representative but tight and cohesive team to manage the project and mitigate change orders
Experts who had a profit motive to work around change orders in a responsible way that did not delay the project or "value-engineer"
The ability to offer peer best practices for design, amenities, marketing, and operations
Experts to alert the team to challenges ahead, enabling us to avoid them
Access to experts to refine furniture and fixture selections to desirable options, maximizing volume contract partners to deliver the best pricing
Construction management expertise and experience that bundled subcontractor bidding, leveraging partnerships for the best pricing
One organization with the bandwidth, profit motive, and creativity to handle construction, operational, financial, and marketing challenges
Often success is not about knowing the answer, it is about knowing what
questions to ask. For example, until we began speaking to our consultant and development partners, we did not know about a USDA program that offers very affordable interest rates for certain communities. This, along with the use of the University Foundation to leverage tax-free bonds, helped bring this project to fruition at an affordable cost to the University.
By nature in Higher Education, we are generalists handling many disparate services and operations. More than anything, using a P3 ensures you have the people on your team who live and breathe construction and property development every day, and who know what questions to ask, where to go to get answers, and how to maximize attractive options for solutions.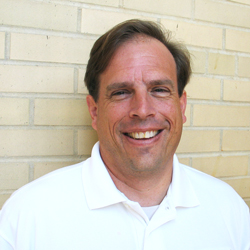 JACK SHAW is the Assistant Vice President for Auxiliary Enterprises at Shepherd University. He oversees the University Bookstore, Dining Services, Residence Life and Conference Services, Rambler Card Office, Student Center, and Wellness Center. He also oversees campus vending and provides financial analyses for Student Affairs. He has been with Shepherd University since 2004, as the Director of Dining Services, transitioning to his current role in Spring of 2014.
Shaw earned a Bachelor of Science degree in Finance and a Master of Business Administration degree from Virginia Tech. His career includes over 20 years of hospitality in the Higher Education market, including experience at Virginia Tech, the University of North Carolina at Greensboro, East Central Community College (MS), Marshall University, and Southern Illinois University at Carbondale.