By Bray Brunkhurst, Vice President of Sales for Aramark. Full bio below.
HIGHER EDUCATION IS FACING UNPRECEDENTED CHALLENGES.
Lack of affordability, increasing public scrutiny, unfavorable demographics, poor use of space, and rising deferred maintenance backlogs are challenges that higher education has been facing. Additionally, the unanticipated closure of campuses during the COVID-19 pandemic has further illuminated shortcomings of the higher education operating model, particularly in facilities management. Access to specialized expertise, supply chain viability, labor availability, and training and implementation are all areas that stress the higher education industry.
Strategic partnership with a facilities provider is the not the right answer for every school or every project. Schools that keep facilities operations in-house tend to do so out of fear of losing control over operations, concern over costs, and questions about the sustainability of a long-term partnership.
Where partnership is the right answer, higher education institutions tend to cite the following solutions and benefits.
1 – REDUCTION OF OPERATING EXPENSES ARE SOUGHT.
Facility services are one of the largest expenses in a campus budget. Cost optimization opportunities exist in labor, expenses, procurement, space utilization, energy management, and productivity. It requires specialized expertise to recognize where these opportunities exist and how to release their value. Experienced companies have developed best practices for innovative programs, people management expertise, operational efficiencies, and purchasing leverage not often realized by individual institutions. A partner with facilities as its core mission is well-equipped to provide leadership and provide the institution with improved services and financial savings.
2 – DESIRE TO BETTER LEVERAGE INDUSTRY BEST PRACTICES.
Updates in building system design, increases in building automation, and advancements in how tasks are now performed are occurring at a rapid pace. Most campus facilities management teams lack the resources, time, or skillsets to remain aware of all the proactive and productive trends that are emerging. Additionally, preparing and executing training requires a large amount of time, but unfortunately, it can't always be a priority. An outside partner has dedicated resources to stay on top of best practices and implement the technical training facility staffs need to maintain a well-run campus. Additionally, they bring unique expertise at times of crisis. For example, during the COVID-19 pandemic, a partner might leverage its experience in areas like healthcare environments, as well as leverage its purchasing power to ensure clients have access to the most up-to-date guidance, supplies, and training. For institutions struggling on these fronts, such help could be not just welcome but needed.
3 – CLEANER, SAFER ENVIRONMENTS ARE NEEDED.
Campus leadership is inundated with a slew of new information to discover, research, and implement for clean and safe facilities—from sustainability on campus to accommodating students with specific allergies to crisis management during a pandemic. Creating a clean and safe environment for students, faculty, and staff is important. Privatizing facilities management means allowing a partner who has deep experience in the latest technology and approaches to bring these latest developments and improved work environments to campus. Additionally, deep supply chain systems and purchasing leverage at scale allows partners to source many supplies and resources that may otherwise be in short supply.
4 – IMPROVING RECRUITMENT AND RETENTION OF STUDENTS IS A FOCUS.
Facilities play a critical role in matriculation; a prospective student's first walk around campus can make a huge and lasting impression. Is the paint peeling? Are the sidewalks cracking? Do the buildings look unkempt? Are there places for students to hang out? Does one really feel at home here? Students include the aesthetics of the campus among their top reasons for choosing one school over another. An outside partner understands how to create a vibrant campus that fosters recruitment and retention. Inviting landscapes, outdoor classrooms, impromptu gathering spaces, and well-maintained spaces are essential. Additionally, institutions can leverage advancements in technology to make campus beautification projects financially accessible. Systems that include sensors and detection methods help reduce overall maintenance costs so the institution can reinvest in beautifying the campus. Considering new delivery models for facility services can help recruit and retain even the pickiest students.
5 – GREATER USE OF INNOVATION IS DESIRED.
Staying aware of innovation and best practices in facilities management is a costly and time-consuming luxury that most organizations do not have. The effort draws precious resources away from other daily service and maintenance activity. The introduction of enhancements and new ideas to campus operation is slow—and sometimes nonexistent. The pressure to change and innovate grows across higher education; yet, most facilities departments are not keeping pace. Privatizing facilities management means working with a partner that has made innovation a part of its mission. It possesses dedicated resources to stay wired into the latest innovation, technology, and best practices. Institutions can benefit from a strategic partner's industry knowledge of more efficient and less costly products and equipment. Through market research, relationships with channel partners, and pilot programs, service providers can bring campuses innovation from the unknown to the attainable.
6 – A BETTER APPROACH TO DEFERRED MAINTENANCE IS NEEDED.
Deferred maintenance and infrastructure on U.S. campuses is estimated to be a more than $1 trillion problem. Today, higher education institutions are encountering two waves of demand for capital renewal: Buildings constructed during the 1960s and '70s are crossing the 50-year mark, while those built during the construction boom of the '90s are reaching the 25-year mark. This likely means the deferred maintenance backlog is now both a safety and a financial liability. Additionally, functional obsolescence is forcing renovation of some facilities well before their life cycle. Does a plan exist to address existing deferred maintenance or slow the growth of future deferrals? A facilities services partner brings expertise, perspective, and potentially capital to address campus needs. It can be helpful to have a partner develop a strategy to identify, prioritize, and reduce backlogs, while freeing resources for reinvestment.
7 – ENVIRONMENTAL AND REGULATORY COMPLIANCE EXPOSURES ARE INCREASING.
Changes in regulatory compliance are frequent and may place an institution and its leaders at risk of fines, penalties, and even more severe punishment. A good outside provider stays aware of these changes at the state and federal level and keeps everyone informed. They should also identify all risk using a standardized approach and develop a correction and mitigation strategy to address compliance shortfalls.
8 – USER COMPLAINTS ARE INCREASING.
Those using campus facilities today want their concerns addressed immediately. Are maintenance requests not being addressed? Are response times increasing? Are restrooms dirty and out of supplies? If so, partnering with experts can bring a more proactive approach to maintenance, coupled with modern customer service engagement techniques and application-based technology.
9 – GREATER MEASURABLE INSIGHTS INTO FACILITIES OPERATION ARE DESIRED.
Most campuses are challenged to provide facilities performance insights and value to their board. With no real performance data or insights that show a return on investment, facilities budgets continue to shrink while deferred maintenance needs continue to grow. An expert partner can implement technology to track, measure, score, and show value for every dollar spent in facilities services. For example, new technology is delivering real-time space utilization data that informs "make or buy" capital planning decisions, as well as operating service delivery strategy. Partners can bring key performance indicators from other best-in-class institutions and even other industries, making data-based decision attainable.
10 – FACILITIES SUCCESSION PLAN IS NEEDED.
The facilities management industry faces an aging workforce and a skilled-trades shortage. Department leadership may soon be retiring or seeking employment elsewhere. The loss of undocumented operating knowledge could interrupt continued operation. An aging workforce means retirement will create a void. A well-developed succession plan to seamlessly transition important facilities roles and responsibilities will ensure continued operations. A facilities services partner can effectively source and develop top talent. A partnership with an outside organization can allow institutions access to critical expertise for proper documentation, employment needs, and continued operational success.
BRAY BRUNKHURST.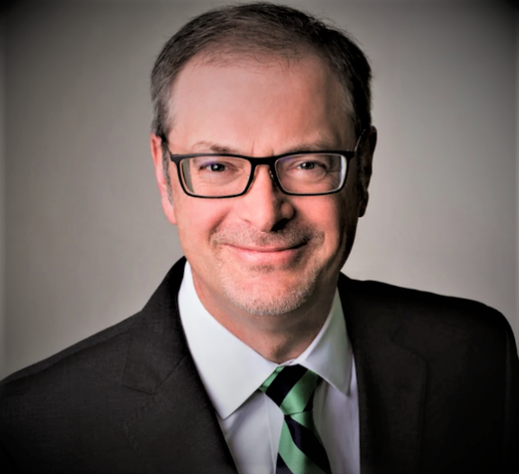 As VP of Sales, Bray leads the Growth and Retention activities for Aramark Facilities Services across K-12, Higher Education, and Business & Industry clients.  Bray has held a number of commercial and operational roles in his career and led accounts at Rolls-Royce, General Motors, Johnson & Johnson, Bristol-Myers Squibb and Pfizer.
Bray served in the United States Army and received his Bachelor of Science Degree from State University of New York College at Oswego and Masters of Science Degree from University of Wisconsin.