By Bruce Alperin, Associate Vice President of Marketing for Aramark. Full bio below.
Higher education will never be the same. That much is now clear. How much it will change is still in debate and will evolve over time. However, colleges and universities are faced with an economic challenge that make past levels of tuition discounting seem insignificant. Current short- and long-term financial strategies must be redirected to address potential cash flow shortages, financial solvency, and future viability.
Physical assets offer several hidden sources of revenue. There exists a unique window to truly capitalize on an institution's assets to reduce costs and increase revenue. Here are four strategies that colleges and universities should undertake to protect their financial position and maintain revenue resiliency.
Cost Reduction Opportunity #1: Energy Management
The sudden exodus from campus offers new opportunities for cost mitigation, particularly in the area of energy management. Campuses are effectively provided an opportunity to further reduce their energy expenditures during this extended shutdown. Yet, this quarantine generates additional questions and challenges related to how this is accomplished. For many campuses, the sudden exodus may have prevented the facility from adopting a curtailment plan most advantageous to energy-consuming equipment. Although campuses are essentially unoccupied, equipment schedules may still be operating on a class schedule, building temperature setpoints may not be set to a vacant mode, and safety measures may not have been established within the Building Management System to remotely monitor these buildings.
Operating teams are unaccustomed to moving equipment into a curtailment mode in early spring, and many campuses may not have a formal curtailment plan because summer sessions may create partial occupancy on campus. Additionally, most institutions do not have a mid-year curtailment plan simply because they are always occupied to some degree. Formal, documented strategies to capitalize on energy waste during an extended shutdown don't exist. Thus, many institutions may be scrambling to modify systems, adjust set-points, modify schedules, and monitor equipment in curtailment mode. Finally, as the seasons change, many mechanical systems require specific attention to run efficiently each term. Without that attention, institutions may generate unnecessary energy expenditures.
An extended shutdown offers a unique opportunity to truly harness energy waste. Commonly, systems are shut down during the summer or over a short winter break. Rarely does an organization have the luxury of implementing a formal curtailment program that spans multiple seasons. Yet, this is the best opportunity to truly reduce energy on a much larger scale. Historically, curtailments can extensively reduce a campus's energy profile by 40% to 70%. This is the ideal time to secure energy savings not readily seen.
Cost Reduction Opportunity #2: Space Consolidation and Optimization
The expense of managing facilities is typically the second largest on a college campus behind faculty and staff salaries. It is widely recognized that the cheapest building to operate is the one that isn't built. Higher education has long recognized it has a space utilization problem. Although technology now provides campus leaders with real-time proof of poor space use, the problem persists. Now is the time for action.
Early surveys project that 1 in 6 college-bound high school seniors may not matriculate in Fall 2020 as a result of COVID-19. Additionally, economic woes will likely curb matriculation of existing students as the ability to pay is greatly exacerbated. Campuses will find themselves with an even greater space excess than previously known or suspected. Space is costly to clean, maintain, and condition. Campuses need to adopt an ability to flex space with campus demands. With lower anticipated enrollments, now is the time to assess space consolidation. No longer can institutions view space as a luxury or necessary asset to attract talent or students. Rather, they must view it as an expense and one that must be managed. Partially filled residence halls can be shuttered completely, with students reallocated to other areas. Classes should be rescheduled so that buildings can close or have their needs significantly minimized, and online classes can be leveraged to supplement this approach. It may not work for every space, but any building that can be taken offline during periods of low demand represents savings.
However, caution is required when adopting this approach. Buildings targeted for consolidation require careful analysis, both programmatically and physically. For example, the cost of operation is one variable to be considered. Understanding which buildings are the most costly to operate may influence your decision. It may not outweigh the programmatic need to keep the building operational, but it is a critical variable.
Another consideration is the mechanical systems within the building. Does the building have its own heating and cooling system, or is it connected to a broader distribution loop? It may be more advantageous to close a building where its generation system can completely shut down versus partially set back.
A carefully crafted strategic approach to consolidating space is needed, but the opportunity is great.
Revenue Generation Opportunity #1: Support Local COVID-19 Needs
College campuses offer unique resources to combat the spread of COVID-19 and meet the virus-related needs of their surrounding community. Many cities, local communities, and healthcare organizations seek temporary residential spaces and meals to accommodate the homeless, provide respite for overworked healthcare professionals, and even serve noncritical patients. Colleges and universities have the ideal infrastructure to meet these needs. Vacant residential space and meal preparation capabilities can be monetized in the short term to support local communities. In the (likely) absence of traditional summer program revenue, this is a viable strategy to recoup lost revenue. Institutions must be strategic about selecting such spaces, but the demand exists.
Revenue Generation Opportunity #2: Infrastructure Asset Monetization and P3
Public-Private Partnerships (P3) have become common in higher education, particularly in the development of residential and retail space. The P3 approach to funding is not new for campuses—it has primarily been used for new residence halls, dining facilities, and retail operations. However, a newer version of this financial model has been gaining momentum: Infrastructure Asset Monetization. Colleges and universities are recognizing that their facilities have extensive value to other entities.
This approach is directed at non-revenue-generating cost centers. In exchange for financial investment, the capital provider assumes responsibility for the management and maintenance of energy and infrastructure assets. Campus utility systems (heating/cooling plants and distribution lines) become revenue generators. In addition to securing new funding, this strategy also reduces deferred maintenance backlogs and increases investment in energy savings.
Several institutions have entered into P3 and energy services agreements. These agreements provide a guaranteed revenue stream over time by tapping into the institution's excess utility capacity. They also free the institution from the burden of maintaining and updating its plant.
Even in the best of circumstances, managing and maintaining an institution's utility system infrastructure siphons money away from other academic and institutional programs. As institutions now face revenue shortfalls and an uncertain future, infrastructure monetization becomes a viable strategy to secure long-term financial stability while focusing on the core mission.
As the landscape of higher education changes, institutions must look more creatively at their operations. Facilities should be viewed as a source of funding, both from cost reduction and revenue generation perspectives. They truly are assets that can return measurable value.
BRUCE ALPERIN, LEED AP,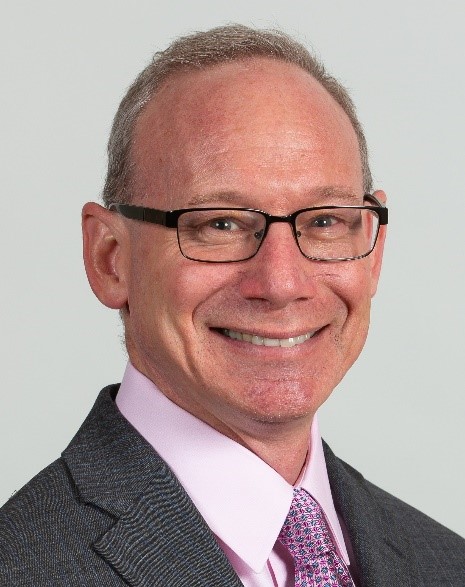 possesses a background in facility services performance measurement and has over 30 years of experience providing insights to higher education.  He is responsible for developing relationships with higher education institutions by sharing industry best practices, insights, and creating communication and engagement strategies within Aramark's facilities business. Bruce has authored numerous content and presented facility topics ranging from building commissioning to social media.  He has presented at Eastern Association of College and University Business Officers (EACUBO), National Facilities Management and Technology (NFM&T), Association for the Advancement of Sustainability in Higher Education (AASHE), as well as national and regional APPA conferences.