By Brian Dugan, Director at Edgemoor Infrastructure & Real Estate. Bio below.
This article is Part 2 of a 2-Part series. Part 1 looked at trends and challenges in higher education, and P3s as a tool to address these challenges.
CASE STUDIES
One of the common misperceptions is that university public-private partnerships (P3s) are just for student housing. This is simply not the case, and universities are increasingly using P3s to deliver non-revenue producing buildings and infrastructure. The following case studies describe P3s in which delivering privatized student housing was not the justification for the P3, and they include the motivating factors that drove the university to utilize a P3 solution (P3 Motivators).
UNIVERSITY OF KANSAS CENTRAL DISTRICT PROJECT, LAWRENCE, KS
P3 Motivators: Project complexity & size, cost savings, accelerated delivery
Capital Budget: $383 million
P3 Structure: Design-Build-finance-Operate-Maintain (DBfOM)[1]
Program: 285,000 gross square feet (GSF) of academic science facilities, a 26,500 GSF student union, 1,200 beds for student housing, 2,000 parking spaces, a Central Utility Plant, and all necessary infrastructure to support the 55-acre project
Status: Under construction, with certain facilities having been delivered
To address immediate needs for science facilities, student space, student housing, parking, utilities, and associated infrastructure, the University of Kansas (KU) embarked on a P3 with Edgemoor Infrastructure & Real Estate to serve as master developer for its Central District, a 55-acre area on campus.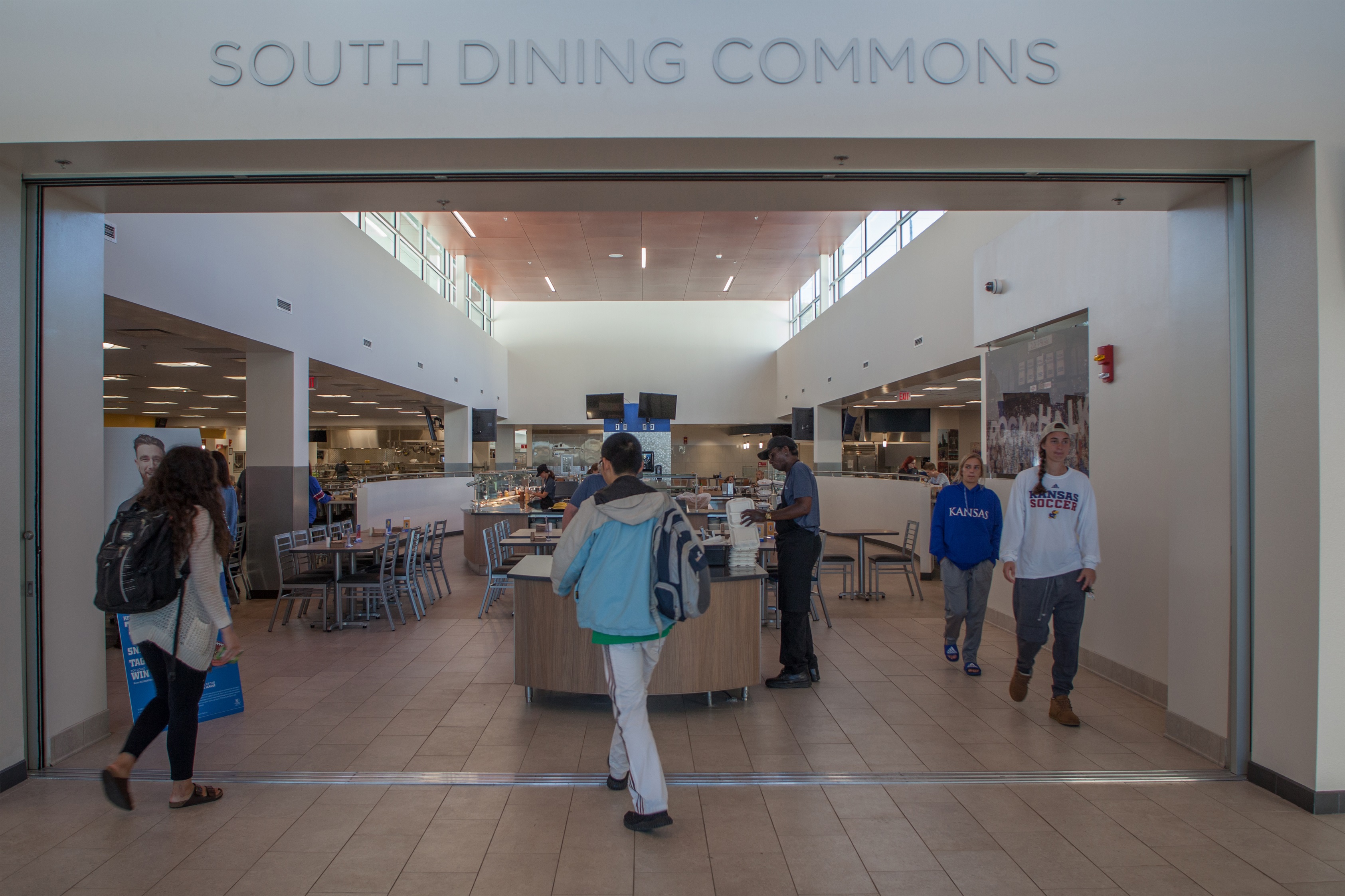 The P3 model allowed KU to undertake a large amount of construction in a cost-effective way at one time, and without any additional state funding, offering savings versus building the individual components piecemeal over a decade. A coordinated, multi-facility P3 addressed KU's concern that inflation—estimated at $1 million per month for the project's construction budget at the time—would materially increase KU's project costs or require KU to reduce the project scope to fit a budget. Further, utilizing a single team to deliver the project enabled the university to benefit from the purchasing power and the economies of scale that stem from large-scale construction projects.
KU and Edgemoor negotiated agreements for the development, construction, operations, and maintenance of the project. The structure included a lease and sublease between KU and the KU Campus Development Corporation (KUCDC), a new KU-controlled 501(c)(3) entity created solely for the project. KU leased the land for the facilities to KUCDC, and KUCDC, after construction completion, will sublease the new facilities back to KU. Edgemoor will provide operations and maintenance services under a separate contract for 15 years, with renewal options at pre-negotiated fixed prices.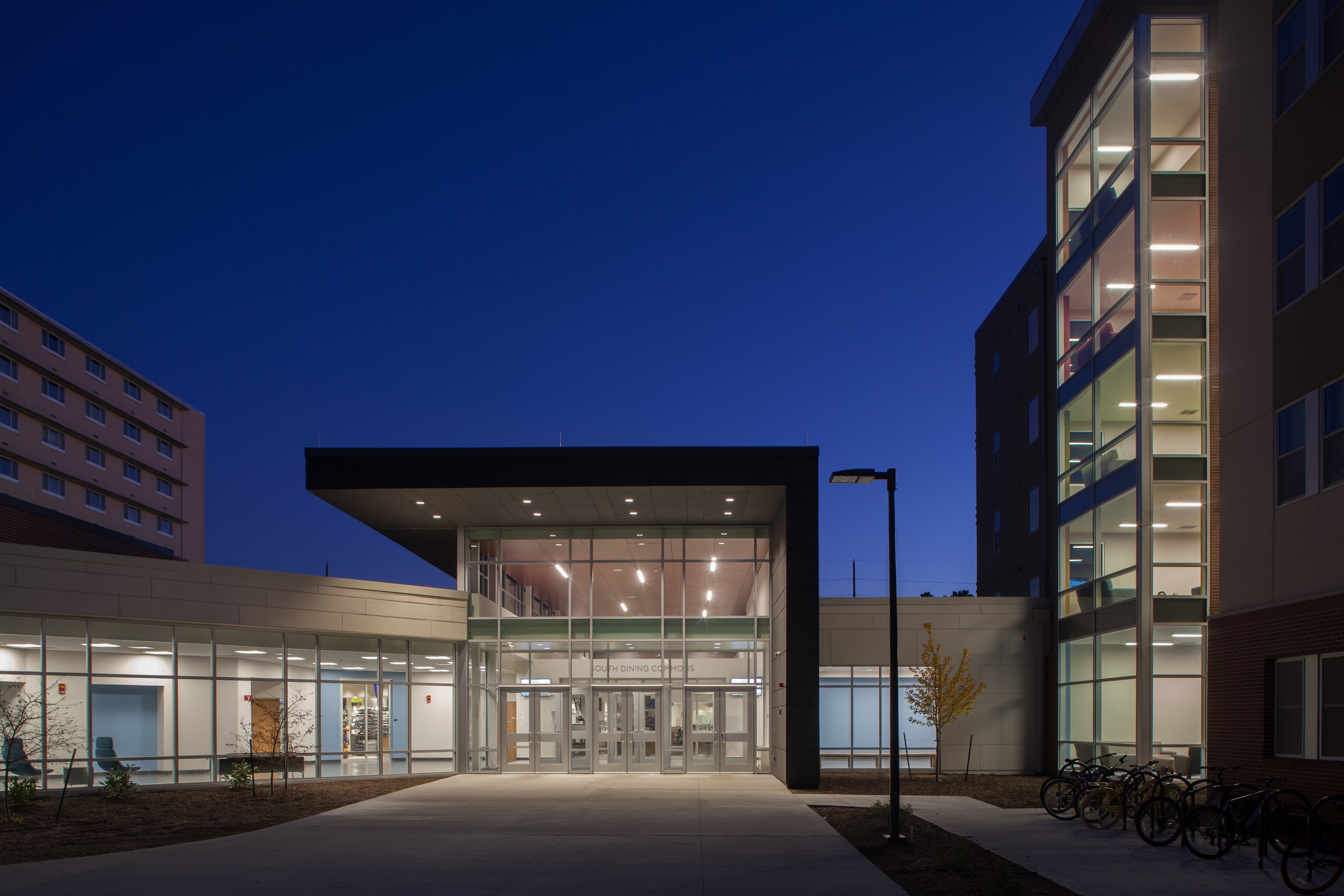 The project was financed with 100% tax-exempt lease revenue bonds issued on behalf of KUCDC, which provided an exceptionally low cost of capital that enabled KU to receive more scope for the same annual budget.
The P3 project structure (1) provided access to the lowest possible cost of financing, (2) enabled KU to receive more scope for the same budget, (3) shortened the timeline to bring much-needed facilities online, (4) allowed KU to negotiate all aspects of the large, complex project with a single entity, and (5) allocated responsibilities for project management and operations to a private partner, allowing KU to focus on conducting research and providing excellent education.
UNIVERSITY OF CALIFORNIA, SAN FRANCISCO SANDLER NEUROSCIENCES CENTER, SAN FRANCISCO, CA
P3 Motivators: Cost savings, accelerated delivery, 3rd party O&M
Capital Budget: $208 million
P3 Structure: DBfOM
Program: 237,000 GSF LEED Gold building with clinical and laboratory research space, BSL-3 space[2], a vivarium, auditorium, and support/office space
Status: Operating since 2012
The University of California, San Francisco (UCSF) wanted to consolidate several neuroscience research programs into a single building to promote collaboration and interdisciplinary research, and to easily move trials from labs to a clinical setting. Additionally, UCSF was interested in allocating O&M and lifecycle cost responsibilities to the private sector.
A P3 approach allowed UCSF to realize its vision despite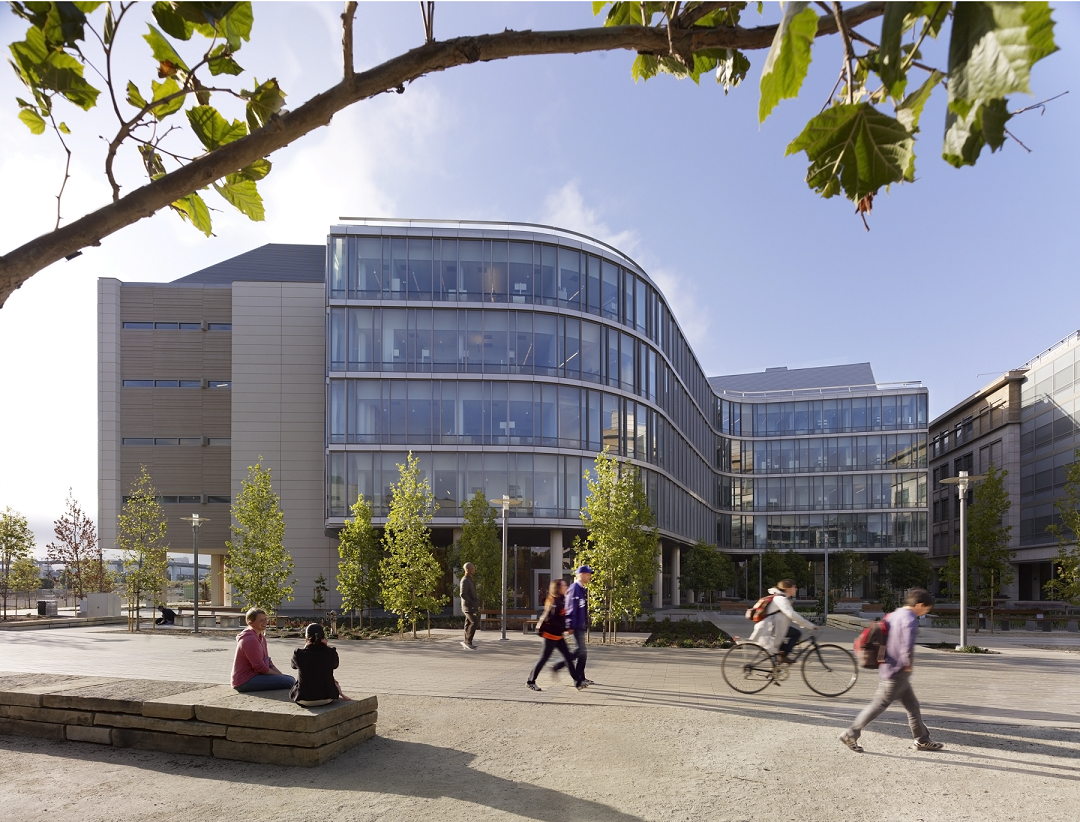 challenging market conditions at the time. Through a partnership with Edgemoor Infrastructure & Real Estate and McCarthy Cook (Edgemoor/McCarthy Cook Partners or "EMCP"), UCSF received an affordable project with the costs and delivery schedule guaranteed up-front, as well as a certainty of operating costs and capital replacements.
Edgemoor arranged pre-development financing to cover the costs of architecture and engineering, which enabled the project to proceed while waiting for State approval for permanent funding, accelerating the project by one year and protecting UCSF from cost escalation.
The project received permanent funding through a lease-leaseback structure involving UCSF, EMCP, and a new 501(c)(3) corp. EMCP served as UCSF's single point of contact through the entire delivery process and continues to operate and maintain the facility. As part of the long-term contractual arrangement, EMCP guaranteed both the operating costs and the capital refurbishment costs, which not only met UCSF's goal of cost certainty, but also created a structure that guarantees that the building will be handed back to UCSF in excellent condition at the end of the term.
COLORADO STATE UNIVERSITY C. WAYNE MCILWRAITH TRANSLATIONAL MEDICINE INSTITUTE, FORT COLLINS, CO
P3 Motivators: Limited university resources, project complexity, accelerated delivery, 3rd party O&M
Phase I Capital Budget: $80 million
P3 Structure: DBOM
Program:

Phase I: South Campus – 130,000 GSF animal research and laboratory facility, equine research horse barn, and associated infrastructure
Phase II: South Campus – 180,000 GSF Equine Veterinary Teaching Hospital, 33,000 GSF Community Practice facility, 42,000 GSF 2nd year Doctor of Veterinary Medicine program facility, and associated support facilities and infrastructure
Phase III: Foothills Campus – 80,000 GSF research, laboratory, and office additions, 110,000 GSF research and laboratory facility for third-party lease, parking, and associated infrastructure

Status: Phase I under construction
Colorado State University (CSU) utilized a P3 to establish a long-term partnership with a master developer, leverage an integrated development team, deliver high-quality facilities on an aggressive time schedule, take a lifecycle approach to building design and operations, transfer operations and maintenance risk to the private partner where appropriate, and, where viable, leverage university land for commercial uses to provide amenities and generate revenue for the University and community. Additionally, CSU's extensive facilities staff is fully engaged with existing building operations and maintenance and construction-related growth on the Main campus. Thus, instead of hiring new staff to take on the needs of the new facilities on the South and Foothills campuses, CSU sought a private-sector partner to handle those responsibilities.
It entered a P3 with Tetrad Property Group (TPG) to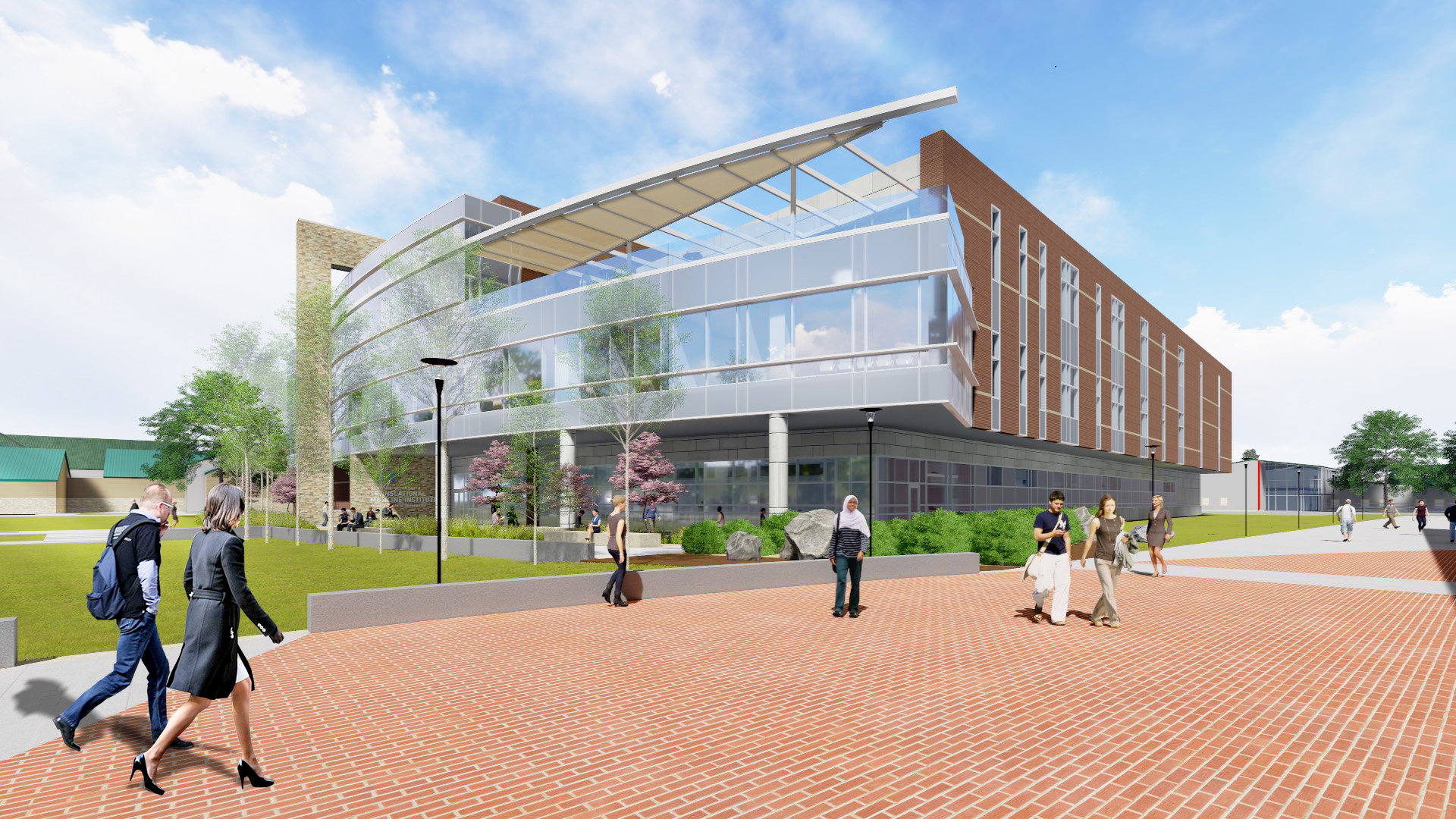 design, build, operate, and maintain (DBOM) Phase I of the project (the Translational Medicine Institute), and if successful with Phase I, serve as the developer on the subsequent phases.
The new partnership will deliver cost savings to the university in maintaining the new building and keep the facilities maintenance staff focused on current buildings. In addition, the innovative approach provides better value through a focus on the lifecycle cost of the facilities over 30 years and by incorporating operator considerations into the design. Satisfied with the progress on Phase I thus far, CSU is in the process of executing its option with TPG to begin two buildings included in the subsequent phases.
UNIVERSITY OF CALIFORNIA, MERCED 2020 PROJECT, MERCED, CA
P3 Motivators: Project size and complexity, limited resources, accelerated delivery, risk allocation, cost savings, 3rd party O&M
Capital Budget: $1.3 billion
P3 Structure: DBFOM
Program: 373,400 GSF of research and academic space, 115,000 GSF of student life, recreation and athletic facilities, athletic fields, 1,700 beds of student housing, 1,570 parking spaces, and other infrastructure
Status: Under construction (completion expected in 2020)
The Merced 2020 Project will roughly double the physical capacity of the campus and will address existing academic and student life needs while enabling enrollment growth.
The University of California, Merced (UC Merced)'s bold vision is being realized through a P3 model known as an "availability-payment" concession, in which a single private development team designs, builds, finances, operates, and maintains the project. During construction,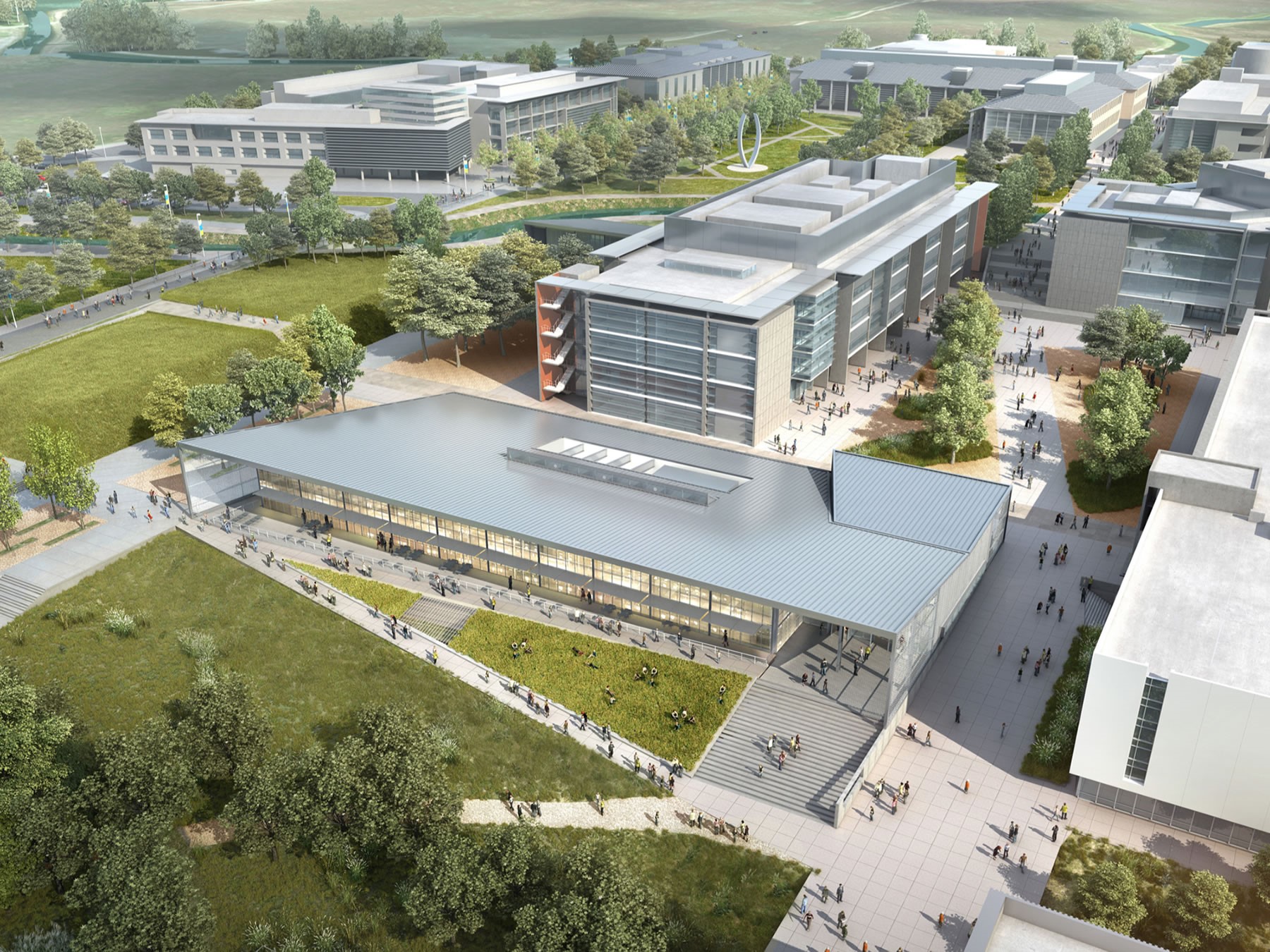 the university will make predetermined progress payments to the developer, Plenary Properties Merced. Once the buildings become available for use, the university will make performance-based "availability payments" that cover remaining capital costs, as well as the operations and maintenance of major building systems. The monthly payment during operations is called an availability payment because there are certain agreed-upon performance standards that must be met by the developer for the developer to receive its complete monthly payment. UC Merced can make deductions to the monthly payment if certain facilities or spaces are deemed unavailable or if the developer is failing to meet required performance metrics. At the end of the 39-year P3 term, the facilities will revert to UC Merced and must meet certain handback requirements, ensuring that the university will receive facilities with significant useful life remaining.
Financing for the project included a combination of UC Board of Regents–Issued revenue bonds, developer funds, and UC Merced's own funds. The university's ability to afford the project was determined based on a holistic, long-range financial model, which included an estimate of design and construction costs as well as preventative maintenance lifecycle costs.  
As structured, the holistic P3 model captures the time and cost advantages of the familiar design-build method of developing buildings and effectively adds a preventative capital-maintenance program and capital-renewal program. It does not transfer the university's property rights, does not assign revenue streams, and is considered a service payment rather than a lease.
KEY TAKEAWAYS
As the need for facilities remains great amidst increased competition and funding cuts, P3s will continue to gain popularity among universities as a solution. A common misperception is that P3s are only appropriate for student housing or revenue-producing assets, but they can be used effectively for any university building or infrastructure need, if structured properly. Nearly every P3 is unique and the right project structure should be determined only after a thorough understanding of the university's objectives.
BRIAN DUGAN is a Director with Edgemoor Infrastructure & Real Estate.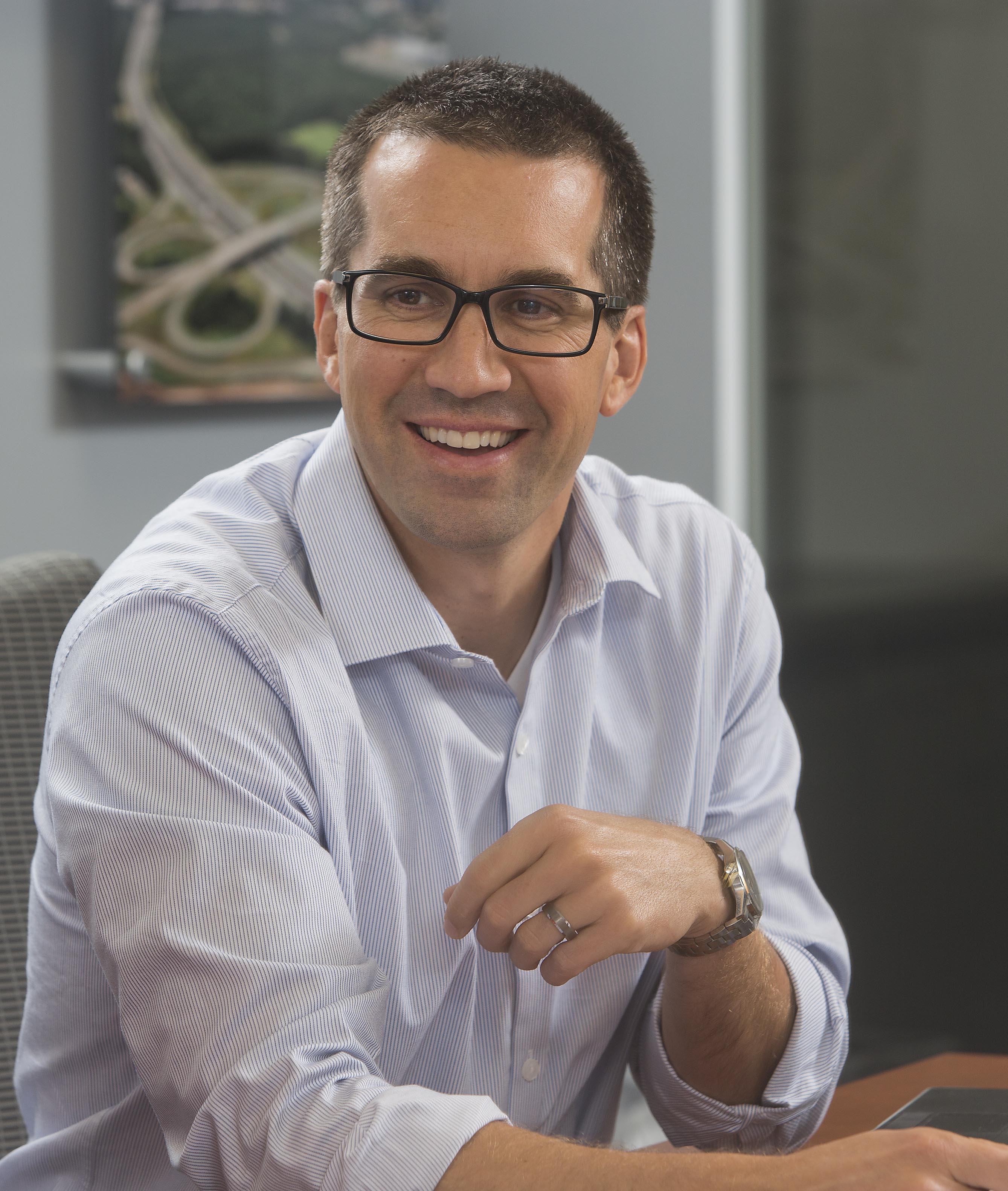 Edgemoor is a leading developer of public buildings and infrastructure, having delivered approximately $1 billion P3 projects across the U.S., with another $2 billion currently under construction or in development. As an affiliate of Clark Construction Group, Edgemoor is able to leverage the design-build expertise and financial strength of one of the top-ranked builders in the U.S.
Mr. Dugan has extensive experience in project finance and development, with a track record of success working with the public to overcome complex challenges through creative P3 solutions. At Edgemoor, he is responsible for identifying opportunities, analyzing feasibility, forming strategic pursuit partnerships, structuring project financing, sourcing debt and equity, negotiating contractual arrangements, and executing/managing projects.
Mr. Dugan holds a Masters of Business Administration from the UCLA Anderson School of Management and a Bachelor of Science in Finance and Marketing from the University of Virginia McIntire School of Commerce.
[1] When the lowercase "f" is shown in the DBfOM acronym it indicates that the private partner was involved in the financing, but only for part of the financing or to assist in structuring the project financing. When the capital "F" is used in the DBFOM acronym, it indicates that the private partner brought significant private financing to the project, which likely included some private equity.
[2] Biosafety level 3 (BSL-3) is commonly used for research and diagnostic work involving various microbes which can be transmitted by aerosols and/or cause severe disease.